photo: Anette Andersson
From Dido and Aeneas in April 2008 at Confidencen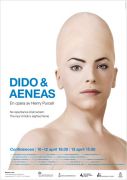 listen toDido and Aeneas
photo: Håkan Larsson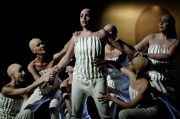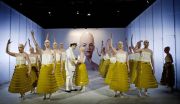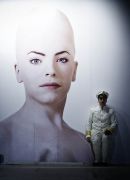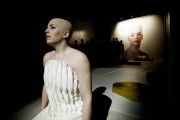 2008 - 2009

Dido and Aenaes
Fredrik Malmberg, conductor Michaela von Koch, soprano JohnKinell , baryton Choire from Oscars` Church. Oscars Församlingshem, Stockholm


New York

December
Lucia Trade Award
at St. Regis New York

Christmas Luncheon & Lucia Celebration
at Cipriani 42nd Street, New York

At The Royal Opera House

in Stockholm

Stockholm University College of Opera

From the opera Wearther by Massenet.

Wearther: Daniel Johansson, tenor

Charlotte: Michaela von Koch, guest, soprano

Sophie. Susanna Stern, soprano

awards

Michaela was awarded the Swedish Wagner Society's Bayreuth Award for 2008. She also received scholarships from the Royal Academy of Music in 2006 and 2007 and the Swedish Order of Freemasons' Award for Young Singers in 2007.